Absolute Espresso Services is a leading service and sales company in the coffee industry. In 1989, Phillip Pulis founded his first business in the hospitality industry but has focused exclusively on the commercial coffee industry for the past 25 years.
With his mechanical and engineering expertise, Phillip had a vision to provide the best and most reliable service to Roasters and cafés around Melbourne and regional Victoria. Through hard work and dedication, he now leads a team of experienced service technicians and is one of the most recognised technicians in Melbourne, if not Australia.
Today, Absolute Espresso Services is proud to partner with highly regarded and recognized brands such as Sanremo, La Marzocco, Astoria, Rancilio and Mazzer. In addition to sales and service, Phillip and the team are responsible for the creative aspect of machines and love creating customised machines.
The coffee industry is a unique industry to be in, especially in Melbourne. Absolute Espresso Services provides a unique, all-round experience which is second to none.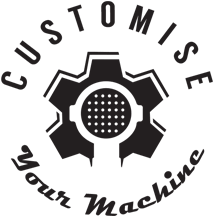 With so many mediums to choose from, let us create a unique machine to suit your style, design, and shop fit-out. Browse our gallery for inspiration and contact us to create your unique piece.